The Future of Child Labour Elimination in Supply Chains
July 15th 2021 at 2.00 – 3:30 pm CEST
The number of child labourers has reached 160 million worldwide – the first increase in two decades. Child labour in supply chains is a complex phenomenon linked to various systemic challenges including poverty, a lack of access to education, inadequate social protection and support for families, and a lack of access to decent work for parents.
COVID-19 has exacerbated many of these systemic challenges, underlining the need for a more holistic approach to address ongoing child labour challenges in supply chains. This requires companies, CSOs, states and other stakeholders to collaborate in finding solutions.
Against a backdrop of recent rises in child labourers and the global ambition to eliminate child labour in 2025, Save the Children, The Centre for Child Rights and Business, Corporate Partners, and the European Commission will take the floor to offer a multi-dimensional perspective and understanding of the future of child labour elimination in supply chains.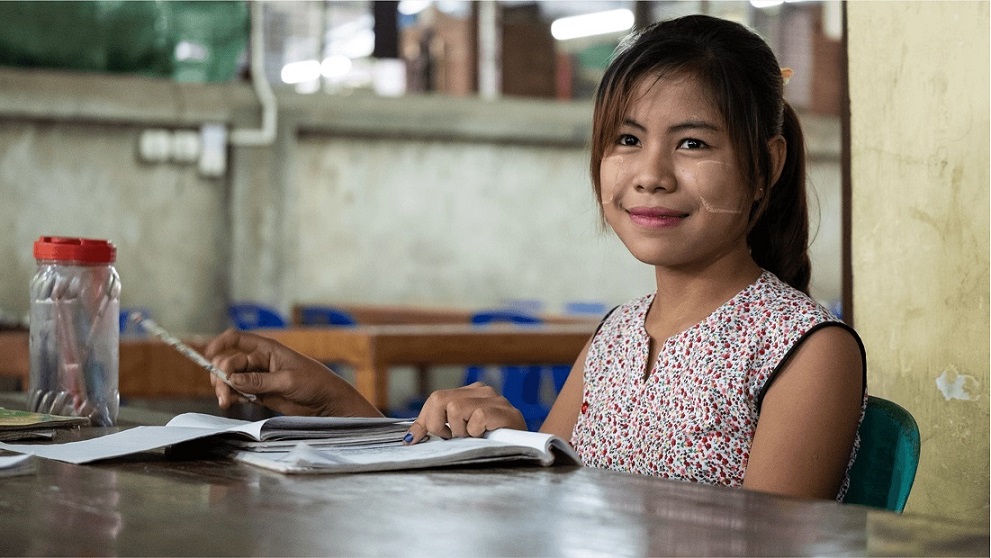 Presentations highlighting approaches to address current and future child labour challenges, covering different sectors and region.

Case studies from corporates sharing practical work to address child labour and related child rights issues.

Perspectives from the European Commission on HRDD and child labour in the context of upcoming legislation in Germany and at the EU

A panel discussion exploring how to move from challenges to opportunities, exploring scalable actions to protect and advance children's rights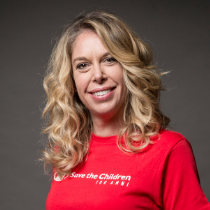 CEO, Save the Children Italy.
Born in Pisa, Daniela Fatarella graduated in 1997 from the University of Siena in Communication Sciences and began to work as a Marketing Consultant for the Third Sector, coming in contact with some of the major Italian non-profit organizations. It is in fact to this sector that she has dedicated most of her professional life. In 2004 she began working for Save the Children Italia Onlus. As Deputy CEO first and then CEO, Daniela Fatarella represents the largest independent international humanitarian organization, which since 1919 has been fighting to save children lives, safeguard their rights and improve their living conditions, always and everywhere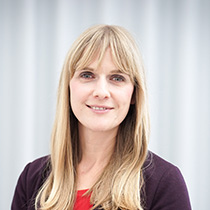 Head of Corporate Partnerships, Save the Children Germany.
Franziska Lauer is a supply chain expert at Save the Children in Germany. With her team, she advises companies of all sizes on protecting Children's Rights in supply chains. She believes that the requirements of the German Supply Chain Act are readily achievable for companies. Proof of this is provided by examples of her own practical work with companies.
Before joining Save the Children, Franziska Lauer worked for the United Nations, Global Partnerships Forum and the German development agency GIZ.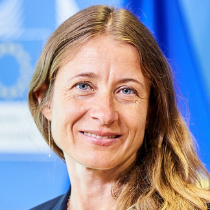 Head of Unit, Directorate General for International Partnerships (DG INTPA E2), European Commission.
Cécile Billaux has been working for the European Commission for more than 15 years holding various positions in relation to health, climate, development and trade. She joined the Directorate-General for International Partnerships in 2020 as Head of Unit for Micro-economic Analysis, Investment Climate, Private Sector, Trade and Employment. Before that, she worked for the cabinet of Trade Commissioner Phil Hogan and was previously Head of the Africa, Caribbean and Pacific (ACP) Unit in DG TRADE, European Commission. She also worked as Deputy Head of Unit in charge of Agriculture and Sanitary and Phytosanitary (SPS) issues in DG TRADE where she contributed to remove barriers to trade for exports of agriculture products to third countries. In addition, she worked in the cabinet of the EU Trade Commissioner Cécilia Malmström in the first half of her mandate, from 2014 to 2017, where she notably covered trade relationships with ACP countries, sustainable development and relations with the European Parliament. She also worked in DG Health and Consumer Protection (SANTE) during the first 4 years of her career in the European Commission. Prior to working for the Commission, she worked in the private sector as a consultant in public affairs for major international companies. She is French and studied political sciences. She also holds a Master in Public Administration from the Harvard Kennedy School of government.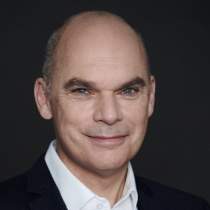 Gerd Oliver Seidensticker
Managing Partner of the Seidensticker Group.
Gerd Oliver Seidensticker (55) – in partnership with his cousin Frank Seidensticker – is the third generation to lead the Seidensticker Group, one of the world's leading shirt manufacturers. The business graduate grew up in Bielefeld. For more than eight years, he worked for a subsidiary of the Seidensticker Group which is located in Hong Kong. He has become managing partner in 2004. In addition to his role in the family owned company, he also holds numerous positions, including president of the fashion association GermanFashion and member of the advisory board of the Marketing-Club OWL. Gerd Oliver Seidensticker is rooted in the region of Eastern Westphalia, lives in Bielefeld, is married and has four children.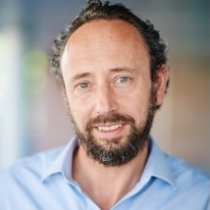 Head of Institutional Affairs & Global Public Policy Center, Ferrero.
Since November 2020, Francesco leads the newly created Group Public Policy Center and EU institutional relations teams for the Ferrero Group, the Italian family-owned company , amongst the leaders in the sweet packaged food market, producer of many brand icons that are loved generation after generation, including Nutella, Ferrero Rocher, Tic Tac and Kinder. His focus is promoting the company external engagement strategy on sustainability, responsible marketing and health and nutrition. Francesco worked previously for the Global Snack company Mondelez International in Brussels (2014-2020), where he was responsible for Global Public Affairs and in the company's European headquarters in Zurich (2012-2013) and global HQ in Chicago (2008-2012), where he was respectively responsible for the European business's sustainability journey, and the coordination of the company's positions on sustainability issues and relationships with NGOs and external partners. Francesco first joined Mondelēz International (then Kraft Foods) in 2005 in its Brussels public affairs office, where he focused on environmental, trade and agricultural policy, as he had in his previous positions with Cargill and Eridania Beghin-Say.
Head of Advocacy and Partnerships; Fundamentals Branch, ILO – Alliance 8.7.
Since March 2017, Thomas Wissing serves the ILO as the Head of Advocacy and Partnerships at the Fundamental Principles and Rights at Work Branch at ILO Headquarters in Geneva. His portfolio comprises the coordination of advocacy work, campaigns, communication and partnerships to promote and protect the rights of victims of child labour, forced labour, human trafficking and discrimination and to promote the right to freedom of association and collective bargaining. At present, he is coordinating the promotion of ILO activities around the UN International Year for the Elimination of Child Labour.
In his previous assignments, he has worked for the ILO in Mexico as Programme Officer, Deputy Director and Director as well as for UNDP and for the German Development Institute, amongst others.
He holds an M.A. degree in Political Science and International Relations from the University of Bonn, with a published thesis on "Human Rights Criteria in International Development Cooperation".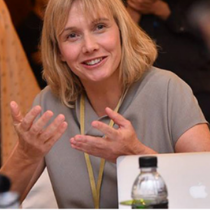 Ines Kaempfer, CEO, The Centre for Child Rights and Business.
Ines brings over 10 years of experience in CSR supply chain management with a strong focus on Asia's manufacturing industry. Her work has included development and implementation of large-scale eLearning tools as well as overseeing innovative factory improvement programs that focus on worker impact. As the CEO of The Centre for Child Rights and Business (formerly CCR CSR), Ines leads strategic design and implementation of overall operations and stakeholder engagement, working closely with major multi-national clients, Save family members and partners.
Prior to joining The Centre, Ines was the Director of Learning and Impact at ELEVATE Limited, a leading CSR Learning and Capacity Building Consultancies. She has also worked as a Director of Assessment, Capacity Building and Training at the Fair Labor Association (FLA), and has held positions at the Fair Labour Association in Geneva. Ines holds a Ph.D from the University of Fribourg's faculty of Arts in Sociology of Religion and a Master's Degree in Social Work, Law & Sociology of Religion from University of Fribourg.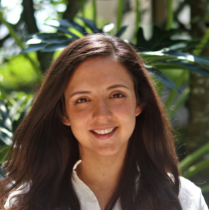 Jazz Smith-Khaira, Senior Manager, Worker and Community Development at VF Corporation.
Jazz Smith-Khaira developed and now leads the Worker and Community Development program at VF Corporation. The program drives initiatives to improve the lives of workers, in turn creating a sustainable workforce that enhances factory performance and strengthens their global supply chain. Jazz joined VF in 2017, prior to this she worked as a Consultant for Context, a leading corporate sustainability firm based in London, developing sustainability strategies and communications for multinational corporations. Jazz holds an MBA from the University of Exeter, where she specialized in sustainable business through the One Planet MBA partnership with WWF.
By clicking this button, you submit your information to the webinar organizer, who will use it to communicate with you regarding this event and their other services.
©1997-2021 LogMeIn, Inc. All rights reserved.
To review the webinar organizer's privacy policy or opt out of their other communications, contact the webinar organizer directly.
Safeguarding your email address and webinar registration information is taken seriously at GoToWebinar. GoToWebinar will not sell or rent this information.